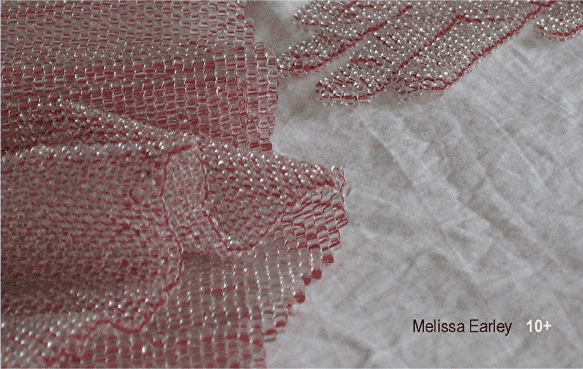 The Pickens County Museum of Art & History, Pickens, SC

December 4, 2010 - February 13, 2011

10+ is an exhibition of beadwork and paintings spanning more than a decade and highlighting the most significant works from the career of Melissa Earley. Known for her beadwork which merges an ancient Native American bead weaving technique with original, contemporary imagery, Earley grew up in Charleston, SC and has been living and working in Spartanburg since 2000. She studied drawing and printmaking at the College of Charleston, where she received a BA in Studio Art.

About her work, Earley says, "The common theme is introspection. For me, making art is basically a form of therapy, a way of examining my own psyche, sometimes exorcising some demons, and communicating my thoughts, feelings and experiences to others."