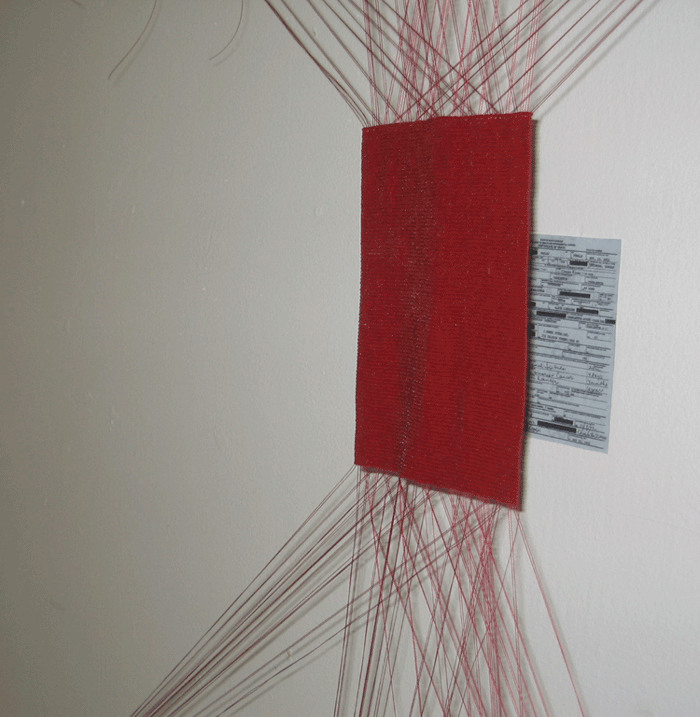 "Devastate" is a companion piece to "Pixelate". It spans over 6 feet tall and 3 feet wide, with variable dimensions. It is loom woven beads with exposed thread, attached to the wall with eye screws. There is a small copy of a death certificate affixed to the wall behind the beadwork.
"Grief does not leave one empty.
Quite the opposite."